Sky's the limit.
With years of experience at top companies, I can help you meet your goals.
See what I can do for you.
Recent Work
Below represents some of the most recent projects I have both designed and managed from start to finish. I have worked in many hybrid roles, where I utilize skills from UX / UI Design, Project Management, Content Development, Content Design and Site Administration. All designs in this portfolio are by me, unless stated otherwise. Please click here to download my latest resume in Adobe PDF format.
Cisco Systems: Senior Program Manager, Customer Experience (CX) (2019)
Cisco Insider: Customer and Partner Research
These pages were designed for Cisco Insider for outlining initiative goals and benefits for potential members. So far, approximately 1000 people have signed up for membership since its launch in July, 2019.
Cisco Live, Las Vegas, June 2019
Below is the 33" x 86" banner that was at the Cisco Insider booth for the Cisco Live event in Las Vegas, designed and created to print spec in Adobe Photoshop. The goal was to get invitees to sign up in-person for Cisco Insider at the event. It resulted in 290+ new members (in addition to Web sign-ups) for the initiative. There have been approximately 1000 new memberships total since July 2019.
Cisco DNA Customer Experience Promo Video
I created the below video for our Customer Experience (CX) team at Cisco. This helped illustrate the journey mapping process and methodology behind partner and customer research. The video was entered into an inter-department competition where it was awarded first place!
Cisco Systems: Content Designer and Manager, Worldwide Sales (2018)
Cisco Intranet: Worldwide Sales Content
With the Worldwide Sales team at Cisco, I was responsible for UX / UI / content design, internal survey design, sales and marketing assets, and brand compliance. As content manager and designer for the team's intranet team resource pages, I gave them an organizational overhaul and graphics facelift. The team intranet pages previously ran on Jive SBS, but then migrated to IBM Communities. I managed the successful transition of content from the previous platform to the next, saving much time and business cycles in the process.
Sales Connect
These are the Cisco Sales' team resources pages, running on Adobe AEM. I was head content administrator and page designer for our team's assets. Sales Connect is an internal Cisco site.
Cisco NPS Page
This is the revamped Cisco NPS (Net Promoter Score) Overview page, designed as both an informational hub and a sales resource dashboard. This is a high-traffic page on the Cisco Intranet.
Executive Pulse Page
This is the executive accounts resource page on the Cisco Intranet. The focus here was on top-tier account metrics and customer listening. I designed and built the page in IBM Communities.
How-to Videos for Internal Surveys
Cisco uses Verint survey software as their proprietary internal survey tool. I was tasked with creating a more brand-compliant survey themes. Additionally, I created a couple tutorial videos designed to help the end-user with the survey creation process. I designed, captured and edited these sample videos. They were uploaded to an official Cisco Youtube support channel.
Customer Listening Infographics, 2018
Below infographic was designed and created based on quarterly sales and research data from Cisco Account Managers and Sales Reps. This highlighted our Net Promoter Score (NPS), which is valuable for gauging customer loyalty and satisfaction. I created this in Adobe Illustrator.

This Infographic explains what a Net Promoter Score (NPS) is. This was created for the Cisco NPS internal community page to help team members understand the tactical importance of NPS scores to the business and why they are relevant to customer success overall.
This is the CX "Racetrack" graphic that is widely used in the Cisco Customer Experience team. I adapted the base design into a banner header for one of the internal Cisco NPS intranet community pages.
Cisco GSX Promo Video
Every year, all of Cisco's sales talent converges together at one of the biggest events in the industry, known as the Cisco Global Sales Experience, or GSX. This is an animation video I created that was projected on a large display overhead and greeted visitors at GSX 2018.
Cisco Concept Map Wireframe (Internal)
Getting in touch with current Cisco worldwide contacts proved sometimes to be challenging. I created a concept design of a regionally-based method of finding Cisco Country Leaders (international account managers) for worldwide sales accounts. This was designed for internal usage only.
Palo Alto Networks: Intranet Content Manager,
(2016-17)
Palo Alto Networks Community Intranet
Palo Alto Networks is a leading provider of cybersecurity hardware and software solutions. I was the head administrator, trainer and content designer for their Intranet site which ran on Jive SBS. I designed and built content, and collaborated with company stakeholders on how to best use the Jive platform for their business needs. I was also the lead business contact with Jive and helped facilitate a successful upgrade to the cloud-based version 9. I was responsible for wire-framing and implementing new designs of the site collaboratively with Jive.
ServiceNow Internal Support Portal Site
After relying on an outdated and inefficient system, Palo Alto Networks decided to upgrade and redesign its primary ticket support online portal, powered by ServiceNow. The results were very successful. I worked with the developer on choosing the final design layout and creating wireframes, background graphics, and revised icons for launch. I used Adobe Photoshop and Sketch.
New Building Orientation Kiosk Visual
This is a kiosk interactive image I designed and implemented for the purpose of getting oriented within the Palo Alto Networks campus in Sunnyvale. When the viewer touches the screen they get helpful a map to help orient them to where they need to go.
Palo Alto Campus App (Internal) Designs
At Palo Alto Networks, we moved to a new building to accommodate for further growth. The software development team was tasked with creating an internal mobile app to help with the transition. I was tapped with helping wireframe the UX/UI of the app. I also supplied custom icons and load screen graphics. Below are samples of the project.
Here are screen-caps from the app itself. I was responsible for all graphics, load screen, icons, fonts and placement of UI elements to spec. Sketch was used to create the wireframes.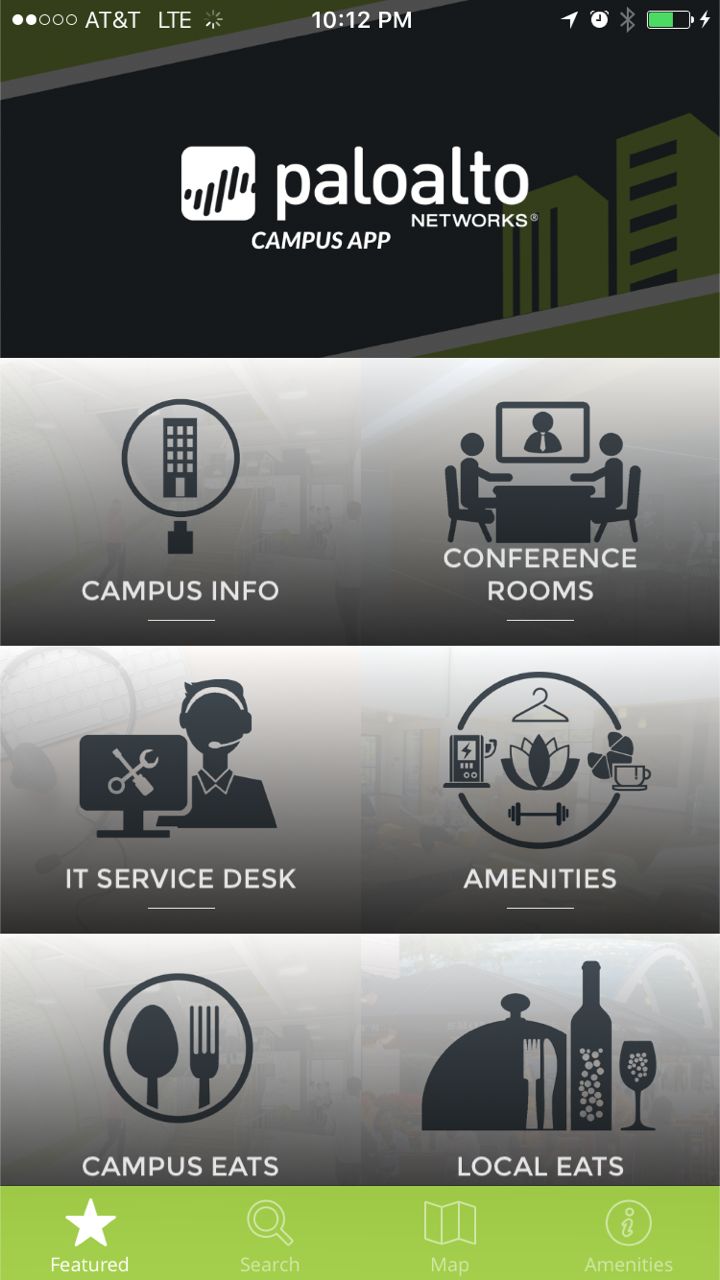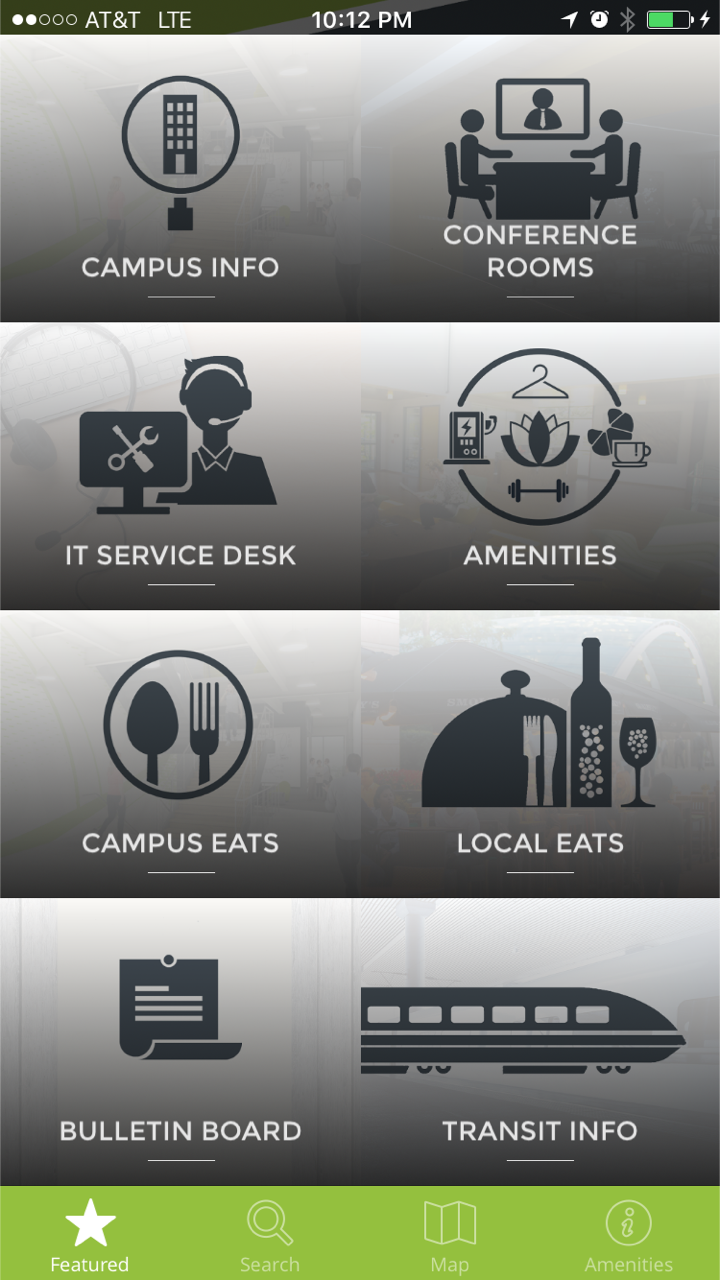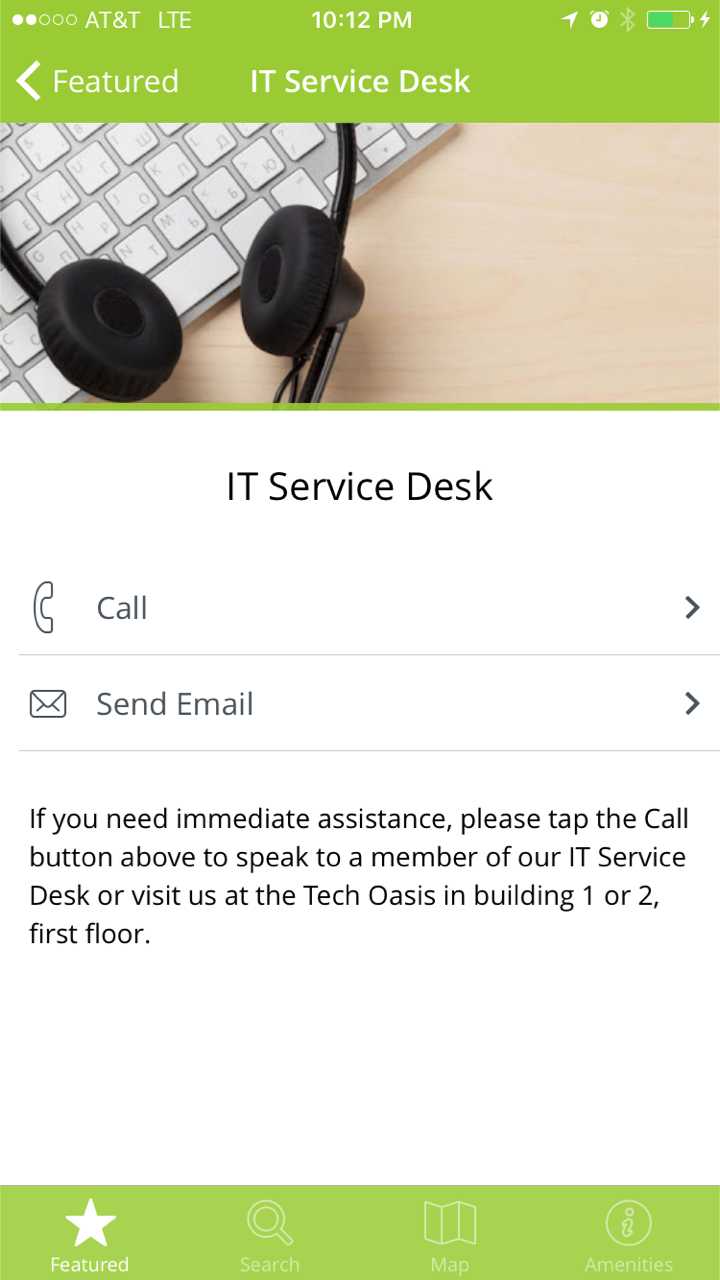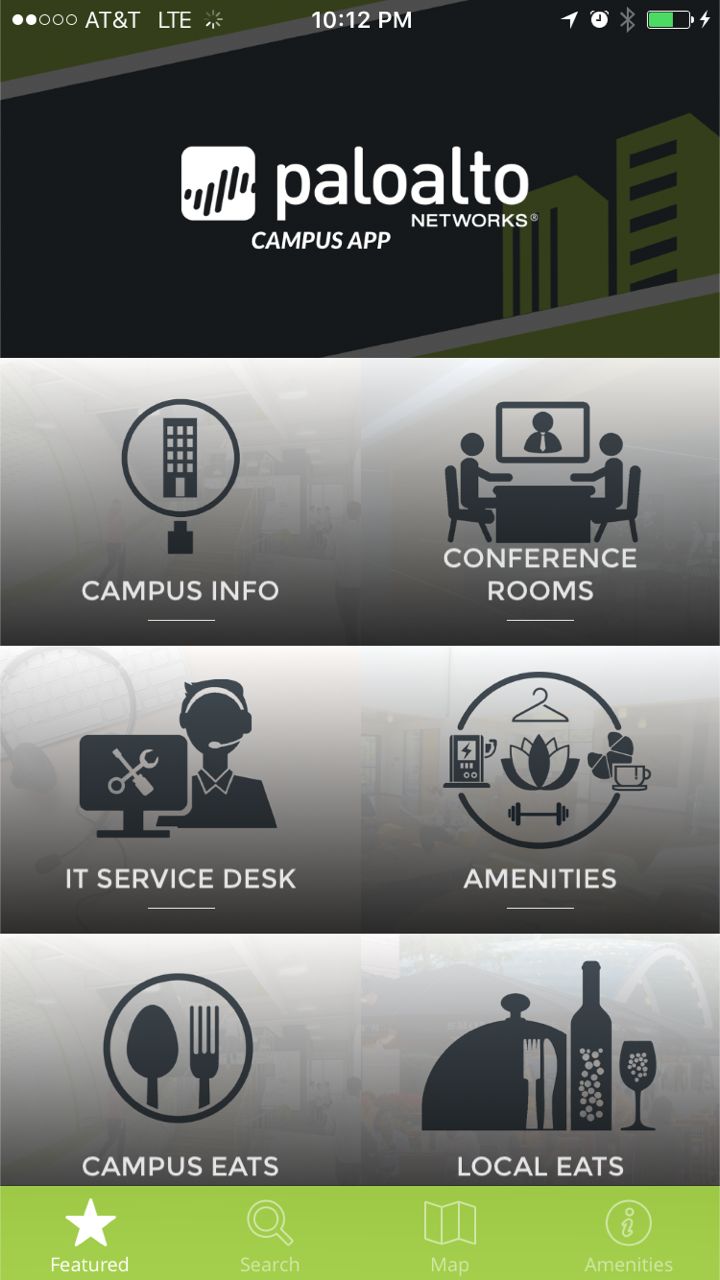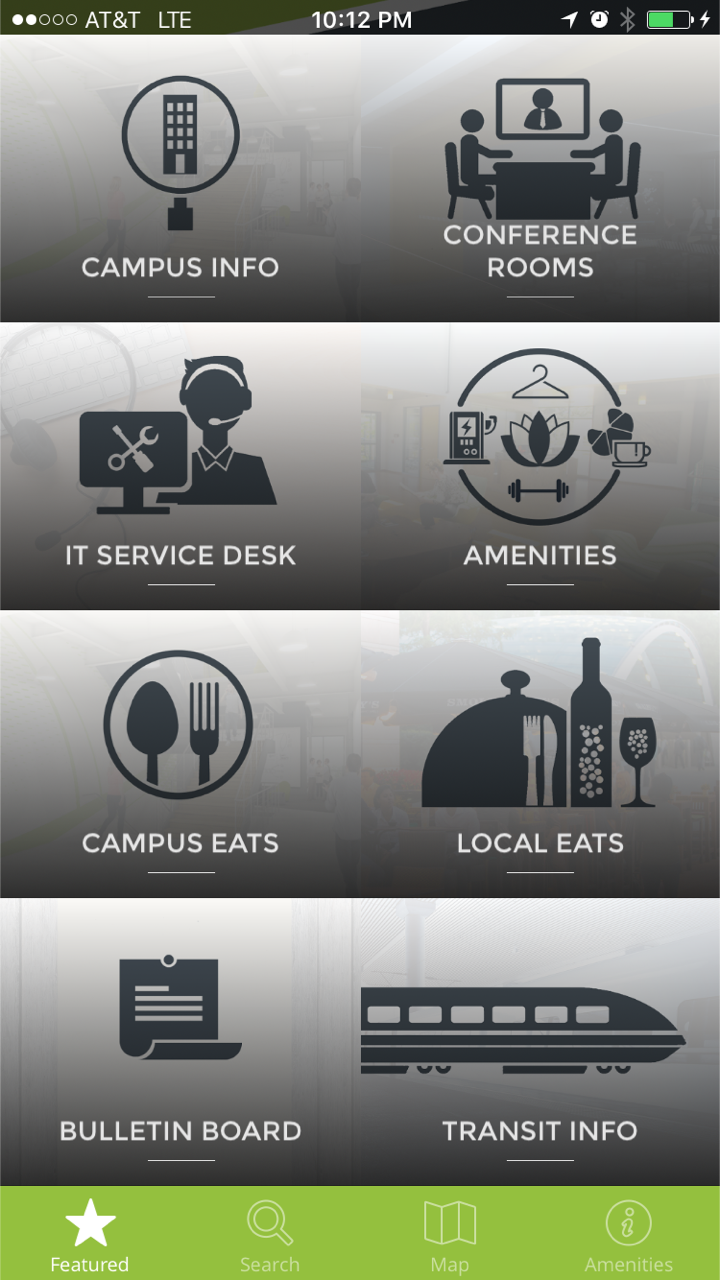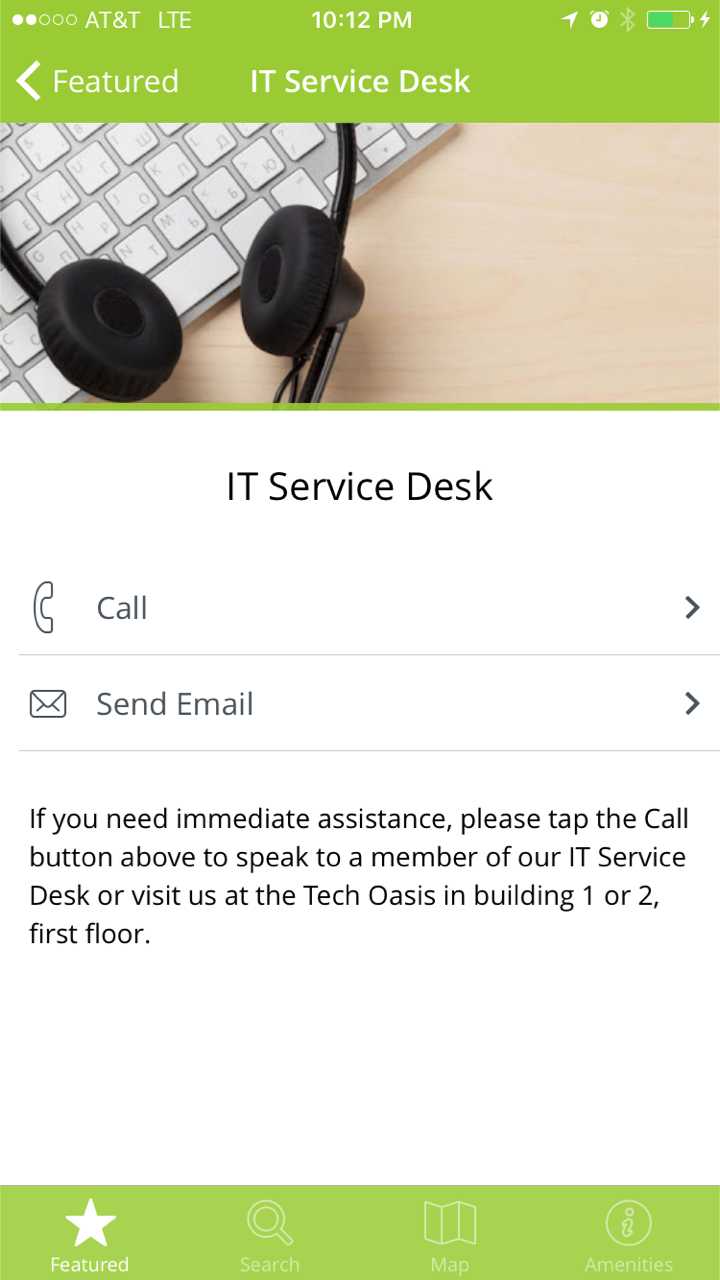 Cisco Systems: Media Project Manager,
2015-16
Cisco Networking Academy and SkillZone
Through its educational global outreach, Cisco Networking Academy, Cisco invests heavily in education and training in networking technology worldwide. As Media Project Manager, I was responsible for creating UI design, media assets and videography for the Cisco SkillZone (Now CSR) student program for the purpose of educating future developers and engineers of IOT (Internet of Things) and Big Data. I shot video interviews with tech leaders from IBM, Cloudera, Johnson Controls, and other Cisco partners and customers. This is the title page of the brochure that I created for student commencement in April, 2016. The videos I did are internal to Cisco.
Cisco Skillzone Overview Video (2016)
SkillZone Course Page
Below is a screen-cap of a SkillZone course curriculum page. Here is where students would complete learning modules, check completion progress, and engage in course content. I was responsible for layout and graphics and worked collaboratively with the team on content copy. Site ran on Canvas LMS.
Content Developer / Graphics Lead: Apple Computer, (2014)
Apple Online Store
At Apple in Sunnyvale, I was a Content Developer and Graphics Lead for the Apple Online Store (AOS). In this role, I managed content consistency with production designers for both Web and mobile platforms, and enhanced SEO through updates in content. I also maintained the video repository for product images stored in Adobe AEM, and worked to resolve display image issues in Apple product pages. This was during the era of the iPhone 6 and lead-up to the Apple Watch.
Enterprise Web Content Administrator / Designer:
Cisco Systems, (2010-2014)
Cisco Learning Network
Cisco Learning Network has been an official Cisco training and certification resource ever since 2008, and has flourished in the time since its inception as a hub for all things Cisco training-related. I was one of the head Content Administrators and was responsible for updates in content, design, and strategic placement. The site was built on the Jive SBS platform. The below pages in particular were ones I were responsible for.
This was the Careers hub for those looking to explore a career in Cisco certified network administration. With numerous links to job postings and different career focus, this page received many hits per day. I designed and built the layout and graphics for the page.
During the early days of the iPhone, mobile app-based learning was already booming. To improve the UX, we dedicated a section to finding all mobile-based learning modules / games / apps in one space. I was responsible for all icons, graphics, page layout and content updates.
Below are some recent contract projects I did for clients, as well as some concept designs.
Like what you see?
If you like what you see from this portfolio, please go ahead and reach out. I am always on the lookout for new opportunities and work adventures. Have an idea for a project or an app? Let's talk.